I ordered this USB powered Wifi repeater/extender from Aliexpress and it came with old Chinese firmware.
You can quickly flash firmware with English translation from the official support site however it may not be always clear how to enter the management interface (thanks to mobile redirects and startup wizard).
So the url is:
http://192.168.0.254/home.html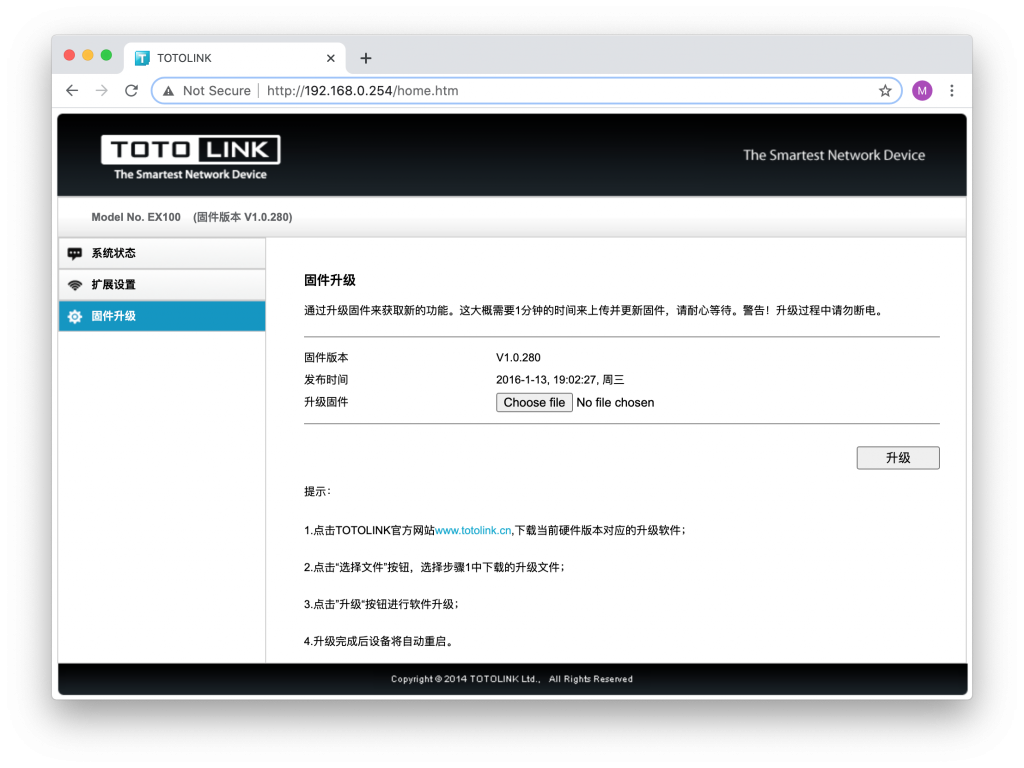 From here, open the tab with the gear icon and upload the new firmware. After a automatic restart, interfaces will be in English.