Just like Matt Green in NYC / Anna in Paris / Davis Vilums in London (by bike actually) / Ned Batchelder in Boston, I'm trying to walk every street in Prague (Czech Republic). I started tracking my walks during 2019 and as of February 2020, my progress is 321 km. I only walk from time to time, 5 to 15 km after work. There's also a lot of overhead because the street grid is not as simple as in NYC. Update By end of May 2020: 436 km; end of June: 506 km; August: 610 km; December: 888 km.
To track my walks in the streets, I use (and recommend) Guru Maps Pro (Android/iOS). OsmAnd+ (Android) is also usable. Both apps allow me to view my tracks while also showing currently recording one. Guru Maps supports KML while OsmAnd requires GPX. I also like the speed and rendering of vector map in Guru Maps.
After every walk, I redraw walked streets in Google My Maps. (Alternative is QGIS.) Even with pretty good phone (OnePlus 7) with dual band GPS (L1+L5), GLONASS, dual band Galileo (E1+E5a) and Beidou, it can be little inaccurate. Especially in narrow streets, next to high buildings and during rain. Plus redrawing will use less data points so working with that data set should be faster and easier.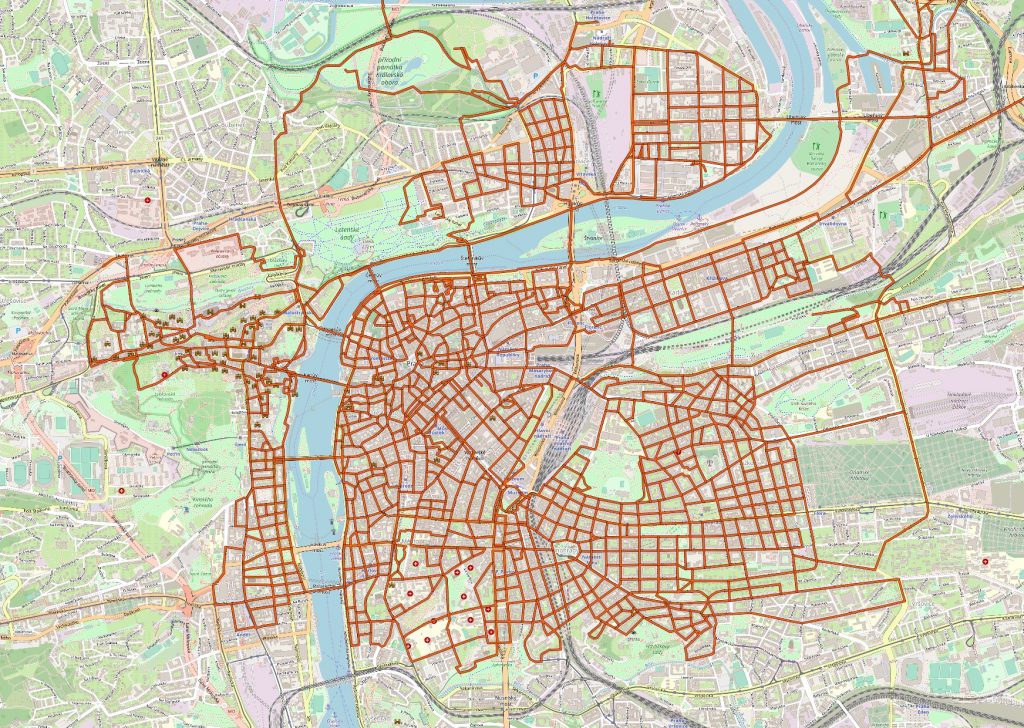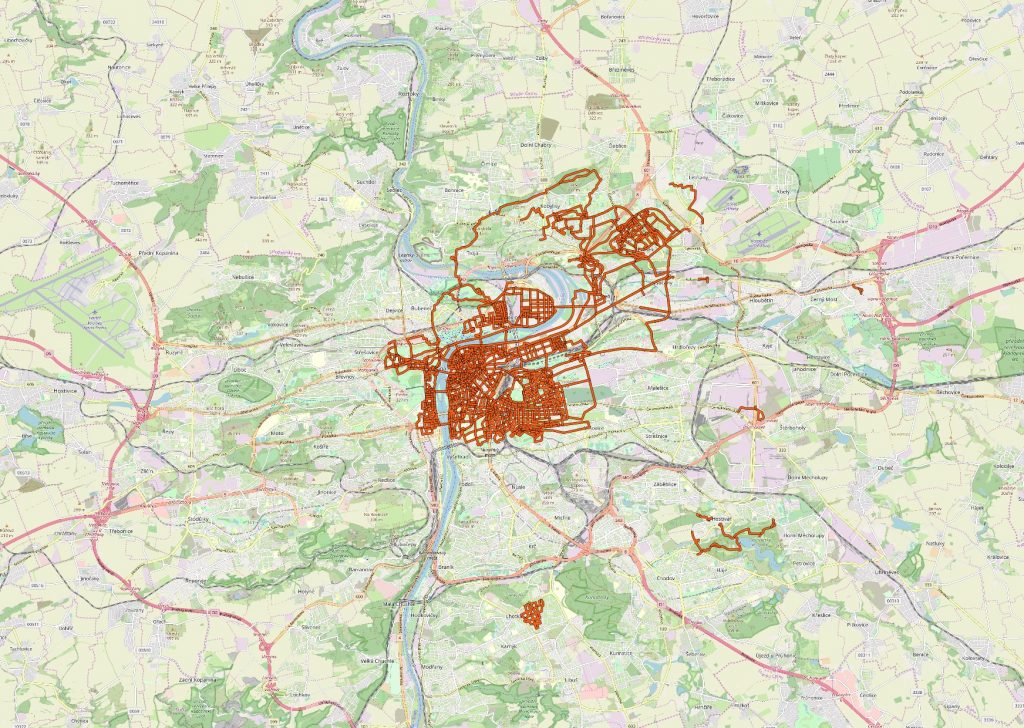 The walks some times little challenging (finding the most efficient ways) but mostly super relaxing. I like various pastries and I keep finding interesting shops and places this way.
Update 2020: I started using Strava heatmap as an overlay over OpenStreetMap in Guru Maps (both offline). It helps a lot prioritizing and finding walkable paths.
Update December 2020: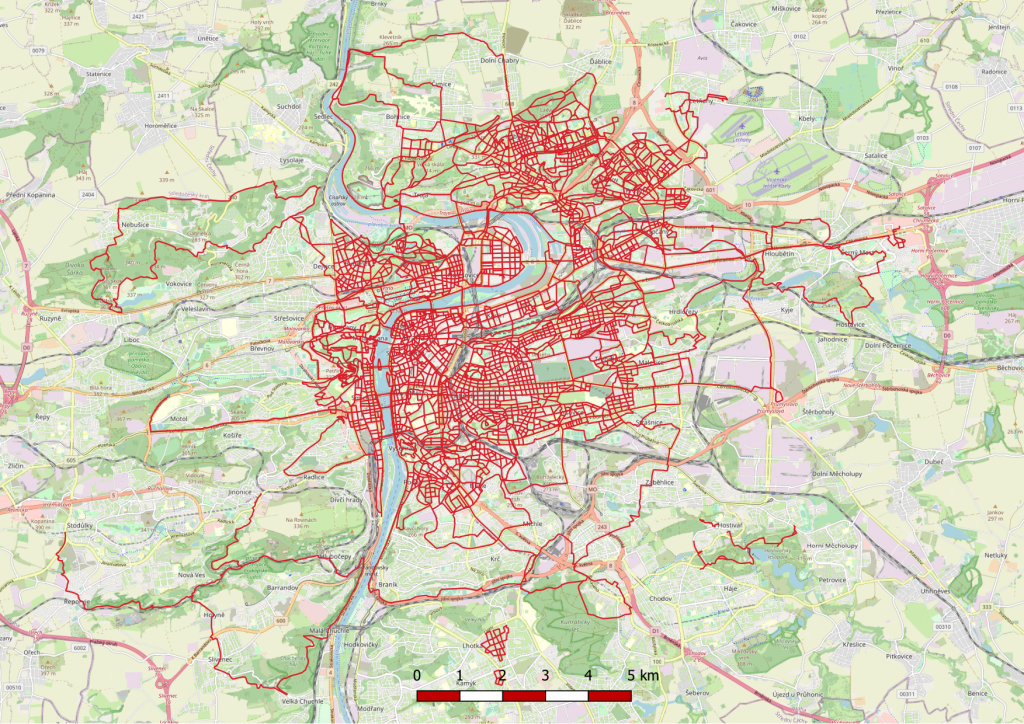 Update February 17th, 2021: 1000 km. ??
Update September 14th, 2021: 1540 km.