Every Android device since version 5.0 has native support for "Do not Disturb" mode (sometimes also called Interruptions/Down time/Priority mode or Zen mode in source code). With the current version of OxygenOS, OnePlus 3 is probably the first device that comes with crippled DnD: If you use Google backup/restore to transfer data to OnePlus 3, you end up with some(how/times) starting DnD but not ending according to your schedule. OnePlus staff promises they fix the issue – DnD will not go on or off according to previously restored schedule.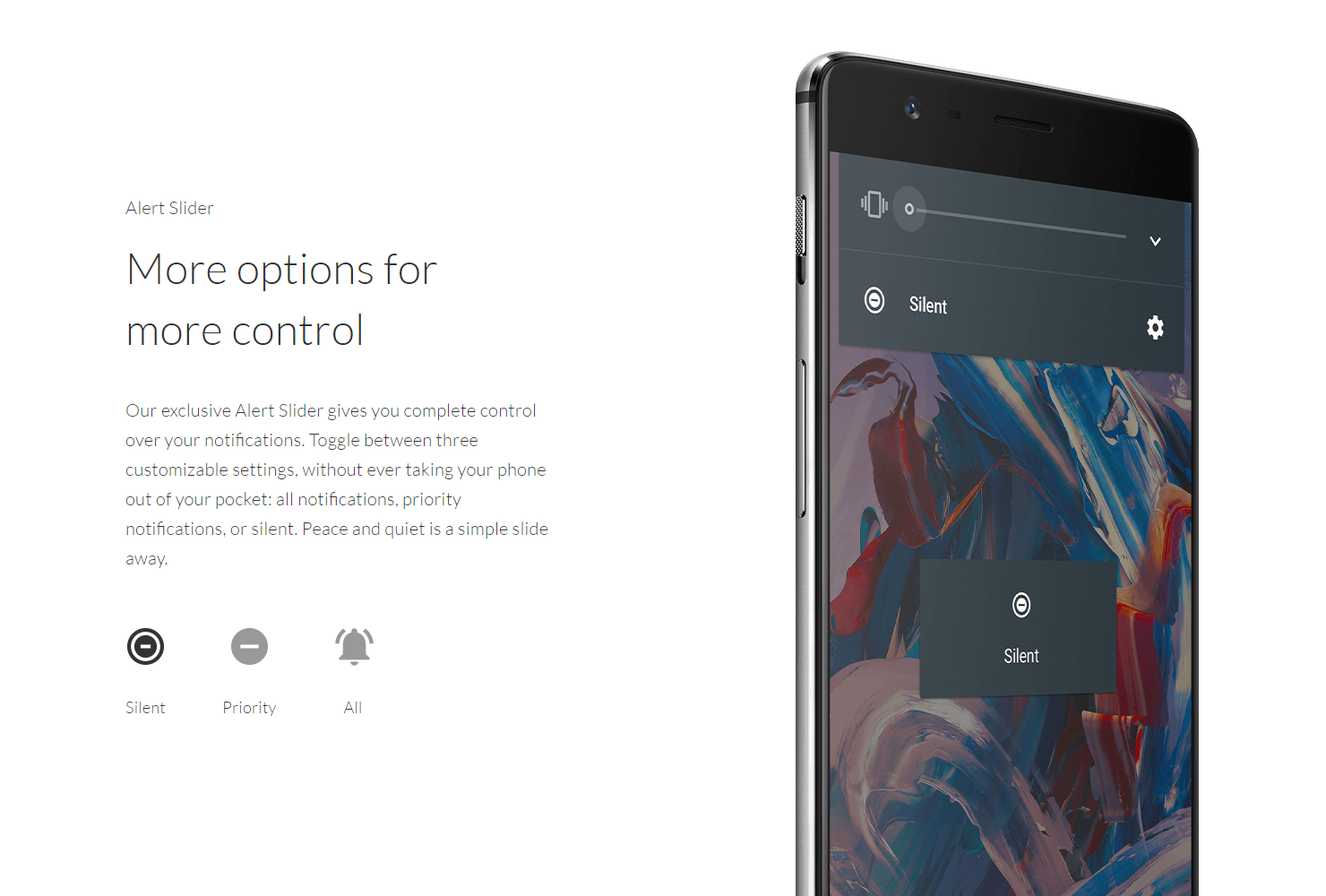 The fact is that OnePlus removed various DnD settings (most importantly schedule for Priority mode) and they claim it's because the phone has extra hardware slider:
It's hard to implement with a hardware override, basically if we allow the "normal process" to happen (say we allow a software DnD in only the "ringer" position of the alert slider) if the Alert Slider is any other position, the software DnD will not work, as the hardware button will always override the software settings. This can be very confusing from a UX perspective as a user will most likely see this feature as broken and say there is a bug. We are looking at possible implementations of it, but nothing is decided at the moment.
Source: OnePlus Staff Member reply from discussion at forums.oneplus.net
Any sane person could probably suggest possible implementation:
Position A – software managed, position B – Silent…
Position A – software managed, position B – One time triggered Silent mode until when next Priority mode ends…
Option to use the slider for something completely else (rotation lock, flashlight, songs switching…)
After all Apple is able to offer scheduled DnD while having hardware switch/mute.