OxygenOS is really close to stock Android. However there are some more or less known features that are different from stock (or OS on Google Pixels) Android 10.
I will only list features that are essential, deeply rooted in system and cannot be worked around without root or by installing another 3rd party app (say OnePlus Contacts app that can be easily replaced with Google Contacts app).
Here are the differences (as observed on Android 10):
(System) settings app doesn't rotate – it's limited to portrait only
(System) settings app doesn't offer dark mode; some rare UI elements are black on gray when system dark mode is enabled
Wifi icon in status bar has activity indicators (little arrows signaling download/upload) – that cannot be turned off
"Old" status bar icons that are filled instead of the new Android 10 outlined look
Device connected to computer (Win/mac) via cable always shows CD drive with OnePlus drivers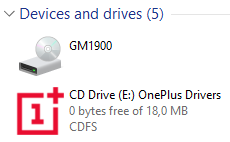 And some extras OxygenOS offers:
(Automatic) call recording – works with right hacks but requires OnePlus Phone app as default (doesn't work for VoIP)
Alert slider – plus it also can be partially hacked to remap to things like flashlight
VoIP – available without hacks
Multi user support
SystemUI tuner icons are configurable just like that in settings without any hacks
Screen gesture to control phone with display powered off
Timed power on/off
Miracast support
Screen recorder
System wide support for icon packs
Reading mode (b/w mode configurable for any app)
Let me know if there's anything important I left out.